sculptural kozo paper quilts, 2022-23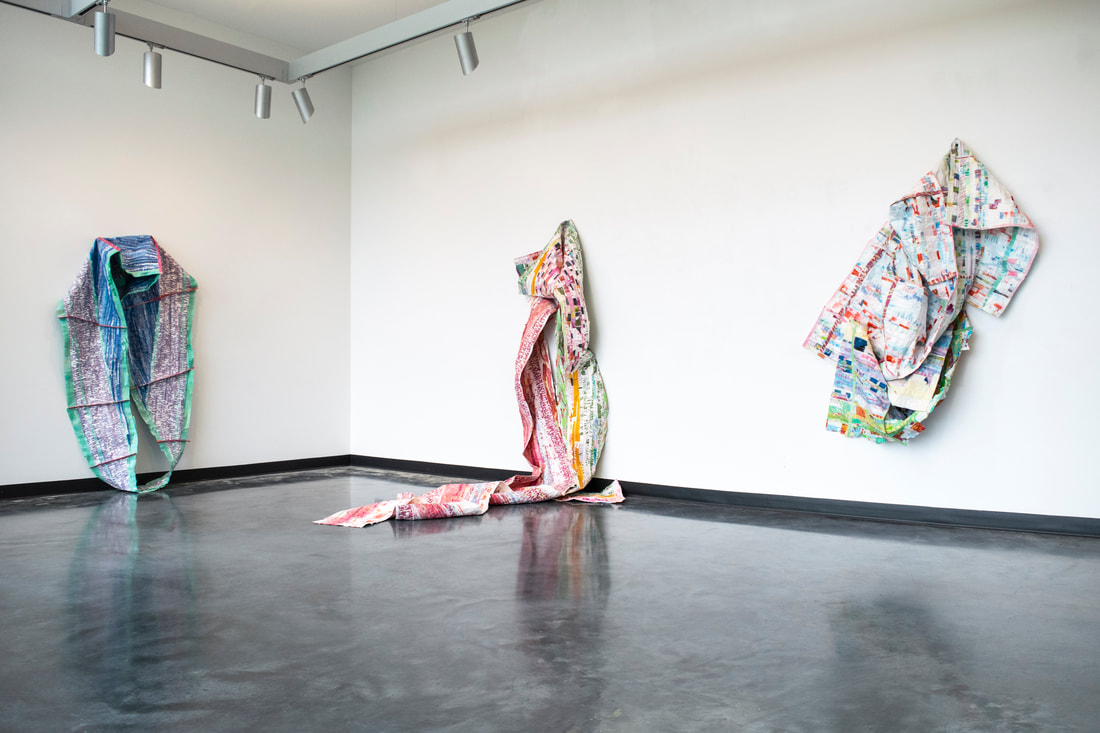 My recent work considers what it means to shed shame like a second skin, to disrobe from dominant ideas about gender, sexuality, craft, and labor. 
I sew painted paper into forms that suggest patterned and stained garments, coupled in an embrace and flowing to the floor. I use colors reminiscent of children's toys and forms that suggest celebratory clothing like the elaborate train of a bridal gown.
Since the coronavirus pandemic began, I have been considering play as a potential way out of crisis. The heaviness of the state of the world seemed to call for a visual antidepressant, a buoyancy of form, and an unexpectedly playful visual expression. I'm interested in the role play can assume in learning, and even more so in unlearning. Can play be a path towards unlearning shame, unraveling that which doesn't serve us?